Resistors,
Capacitators,
LED's,
Transistors,
Inductors,
Integrated circuts,
Switches,
and Batteries.

All of these components have their own symbols and are shown below:
Resistors
A resistor limits the flow of electricity in a circut.
Capacitators
Capacitators store electric charge in an electric field.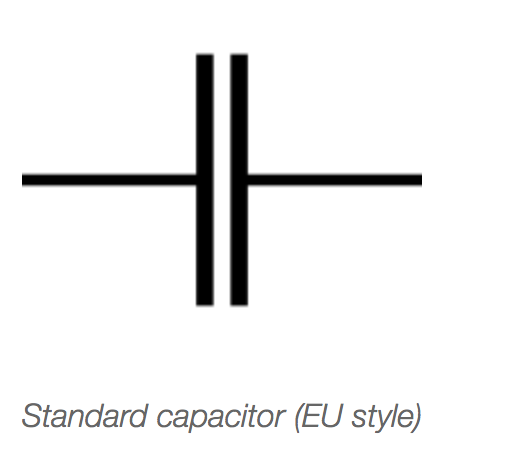 LED's
A LED is a diode that emitts light when activated. LED stands for light emmiting diode.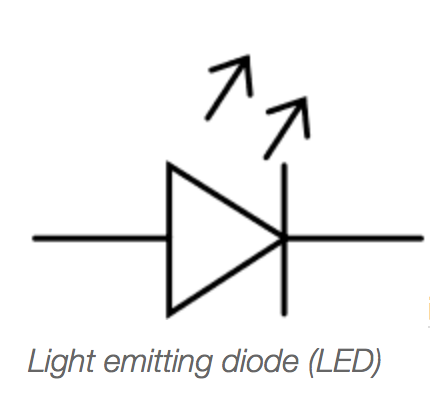 Transistors
A transistor is a device that can work as an amplifier. E.g. to amplify music or to work as a switch to regulate electrical current flow. There is more information on transisters at Transistors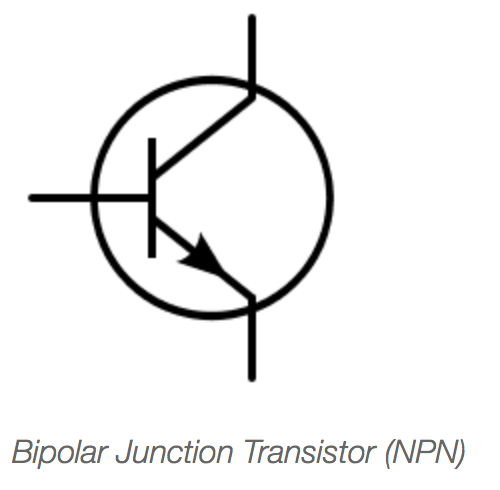 Inductors
An inductor is pretty much a coiled wire, that can carry electrical current flows. It does so with the use of a magnetic field.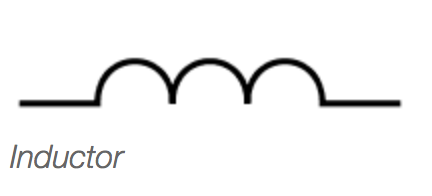 Integrated circuts
An integrated circut is a circut where many small parts e.g. resistors and switches are placed on a 'chip' made of a semiconductor metal.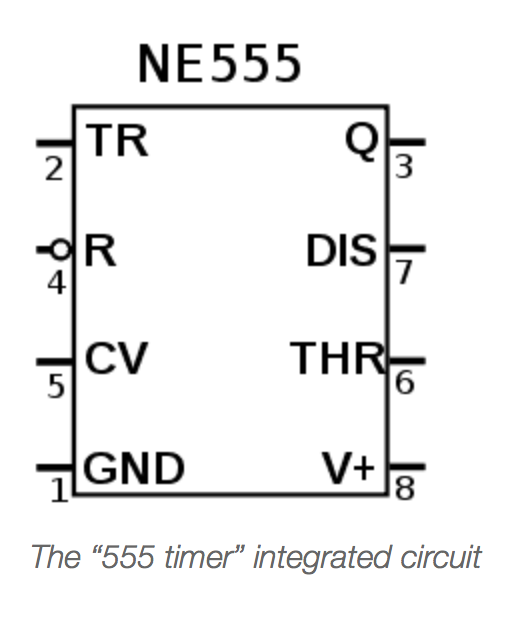 Switches
Switches are used to control and interupt the flow of electrons in a circut.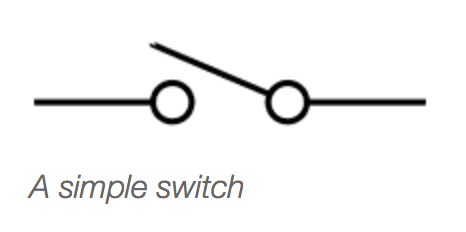 Batteries
A Battery uses chemical reactions which builds up electrons to start a flow of an electric current.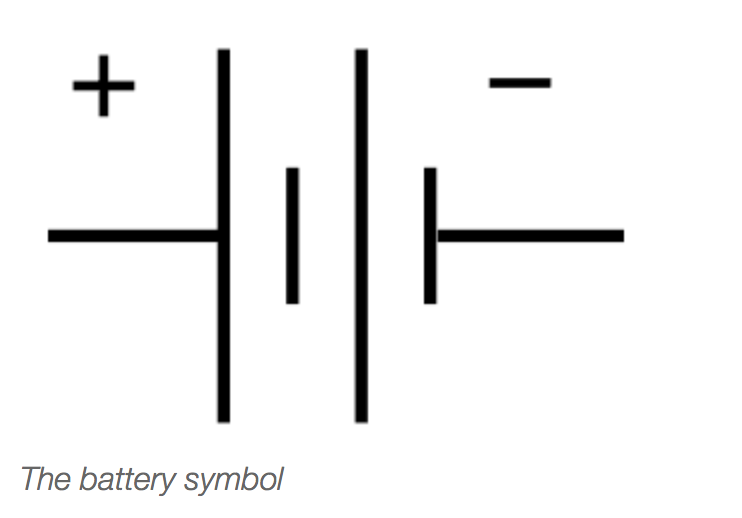 Back to homepage? Use this link: Homepage.link